Fabric sofas use soft fabrics and rich colors to give the sofa free and changeable expressions, or natural warmth, or elegant retro, or simple and generous, or noble and gorgeous, with unique personality, but also make the sofa more friendly. So when we enjoy the comfort provided by the sofa, have we ever thought about the situation of "falling into it"?
Today, the editor will teach you to buy a
fabric sofa
that is "the same as the inside and the outside". Common fabric sofa fabrics Fabric sofas mainly refer to sofas whose main material is cloth. After artistic processing, they can achieve a certain artistic effect and meet people's living needs. According to the material, it is mainly divided into: pure cotton sofa, flannel sofa, linen sofa, blended sofa, leather cloth sofa. Pure cotton sofa The cotton of pure cotton sofa is mainly obtained from the fiber of cotton seeds, and is woven into cotton cloth through multiple processes.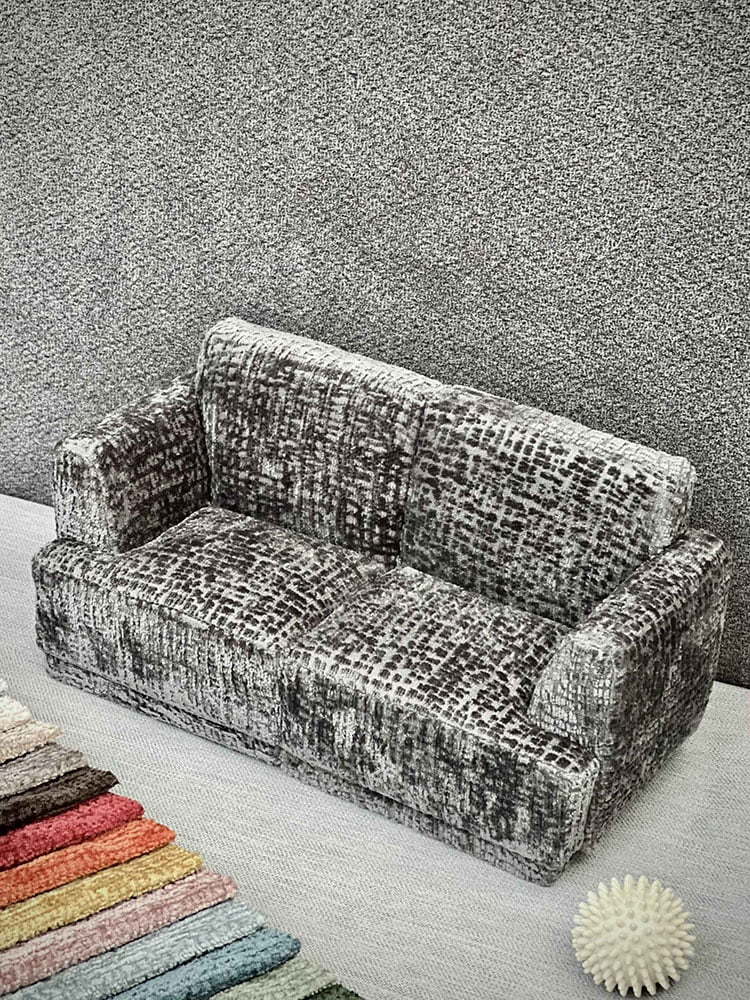 Because its own cotton fiber is a porous material and contains a large amount of water molecular structure, it has the characteristics of strong hygroscopicity, softness, air permeability, natural environmental protection, etc. It is also the material with the largest market share of fabric sofas at present. The flannel sofa is most deeply impressed by its ultra-fine and gentle touch. Whether it is the most ancient corduroy, or the modern popular suede, it has a fashionable appearance, elegant color and bright luster. Although the price is higher, it is still difficult to resist its charm. If the linen sofa can also give people the touch of "warm in winter and cool in summer", this must be charming enough? This is the case with the linen sofa. Good thermal conductivity, so you don't have to worry about sweating even in hot summer. And its unique attributes also add a simple and natural temperament to the sofa.
Blended sofa The blended sofa is a fabric made of cotton and chemical fiber materials. With the dyeing and finishing process, the surface layer can show various effects such as silk and linen. The sofa is strong and durable and soft to the touch. However, with the rise of blended fabrics in recent years, blended fabrics are almost natural, and they can almost be faked. Compared with leather cloth and sofa, the cleaning and maintenance of fabric sofa has always plagued consumers. The leather sofa uses leather for the parts such as backrests and armrests that are easy to be dirty but not easy to disassemble and wash, while other places that are in close contact with the human body and are easy to disassemble and wash are made of cloth, which solves the trouble of cleaning and improves the quality of the sofa.