If you're considering using jacquard fabric in your home decor, there are a few factors you should know. Jacquard fabric is a type of fabric that has patterns created by combining several different types of threads in a single weave. Jacquards are known for their unique look and are often more durable than other types of fabric. Moreover, jacquards can be used in a variety of applications, including clothing. Designers such as Marc Jacobs make frequent use of floral jacquards.
Modern jacquard fabrics are available in many different fibers, including cotton, silk, and man-made polyester. The method of construction of jacquard fabrics is the same, making them both durable and reversible. This makes jacquard fabrics an excellent option for home decor. Jacquard fabrics also tend to have a higher degree of detail than other types of weaves. Jacquard fabrics are also available in an endless variety of colors and patterns.
While jacquard fabric is most often associated with silk, it can also be made from cotton, linen, wool, polyester, and other materials. These fabrics are popular for upholstery, bedding, and other home goods. They can even be woven to create intricate tapestries. Artemis shoes are an excellent example of the use of jacquard fabric in home decor. They add an aura of sophistication and elegance to your home.
The best way to care for jacquard fabric is to wash it properly. If you're planning on washing it yourself, choose a mild setting. Avoid harsh detergents or bleaches on jacquard fabrics. Also, be sure to hang the fabric flat to dry. For delicate jacquard fabric, you should iron it on the reverse side. If you don't want to damage the pattern, hand wash it.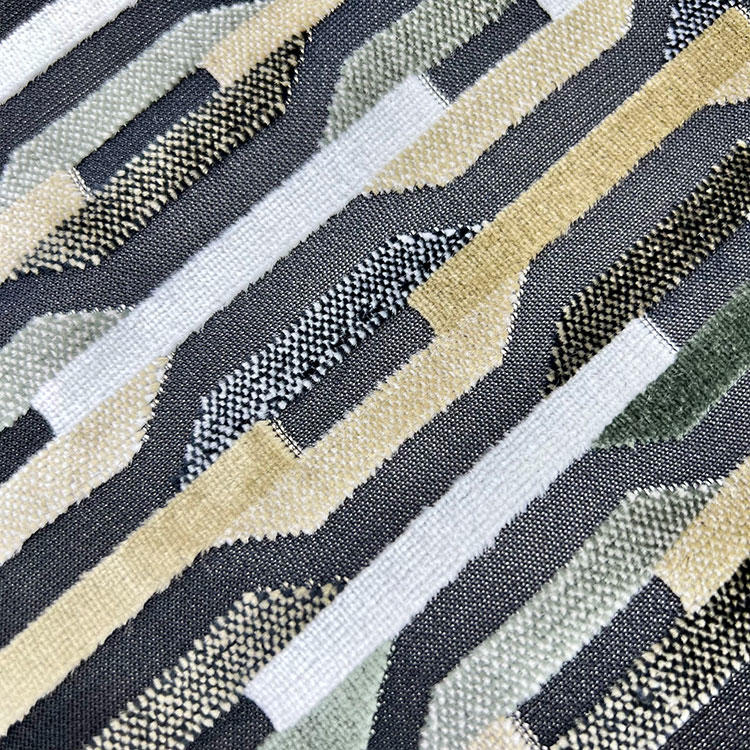 The softness of Jacquard fabric depends on the material it's made from. Fabrics made of cotton are less likely to be as delicate as those made from wool or silk. If you're buying a jacquard fabric for upholstery, make sure to look for certified organic or biodegradable materials. Then, you can rest assured that it will last. This fabric is environmentally friendly, too. You can even find organic jacquard fabrics certified by the European Commission.
Jacquard fabric is available from specialist home decor outlets and most local fabric retailers. When purchasing online, make sure to ask for samples of the fabric. By buying fabric locally, you'll have the opportunity to make sure that the fabric you purchase will fit your decor and style. Jacquard fabrics vary in cost by the yard, depending on the fiber content. If you're not sure what type you want, make sure to ask staff for advice.
Modern jacquard fabrics are created on electric looms. This process automates the intricate weaving process that used to take countless hours and endanger workers' lives. Because of this technology, jacquard fabric is now available at affordable prices to the general public. Jacquard fabrics can be used for a variety of uses, including clothing and tablecloths. A few other details should be known about this fabric before making your next purchase.