Analysis of common problems that textile fabrics fail the test and how to solve and improve them. There are two common aspects of testing items. One is a physical item and the other is a chemical item. The chemical item is also what we call environmentally harmful substances.
Let's first understand a piece of data. These data have also been compared between its and bv in the three major testing institutions, which are basically consistent with the situation we encountered. The proportion of test items that failed: 1. Six-fiber fastness (including washing, sweat, and water-stained six-fiber) accounted for 32% of the failed 2. Anti-pilling accounted for 16% 3. Wet fastness 11% 4. Sunlight fastness Degree 9% 5. Ph value 7% 6. Torsion shrinkage rate 5% 7. Environmentally harmful substances (azo formaldehyde apeo pcp heavy metal) 1.5% 8.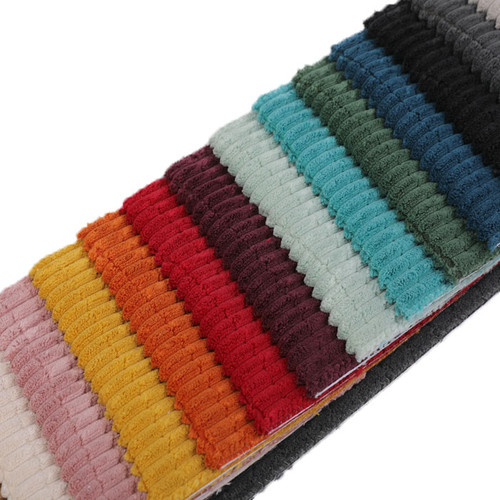 Others this is basically consistent with our current actual production. Among them, the color fastness basically accounts for half, as well as the pilling and solar light fastness. The torsion shrinkage of knitted fabrics accounts for a relatively large proportion. There is also an environmentally friendly substance. We look at it. Environmental protection issues will have a greater impact on the entire bulk cargo. Since these projects are not easy to pass the test, we have to explore the problem and how to solve it and improve it? The first reason for failing the test: customer standards are getting higher and higher. For example, washing fastness is basically qualified for level 3 a few years ago, and now many test reports are required to be level 3-4 and level 4 even we encountered some customers. For the level 5 requirement, we can only shake our heads for this kind of order.
There are also environmental issues. At the earliest time, no one paid attention to the apeo content, and the test was not required. Some requirements were within 300ppm. Now customers require less than 100ppm, less than 50ppm, or even less than 10ppm. Start with the most washable six-fiber fastness. Washing six-color fiber sticking color fastness 1. Washing fastness is to test the fabric and six fiber strips at a certain temperature and a certain amount of soaping liquid in the same bath. The color change after washing before washing is called washing discoloration, and washing it down The degree to which the dye sticks to the six types of fibers is rated by the gray card and is called the staining fastness. Wool nitrile polyester nylon cotton diacetate fiber. Generally, polyester, cotton and nylon are basically not problematic. Our dyeing factory can achieve level 3-4 or higher.
Many of us can achieve level 4 when we see dark colors. However, we found that all polyester spandex fabrics and their blended fabrics are placed in When dyeing medium and dark colors together, washing with water is generally not good. Why? This is because polyester disperse dye stains the spandex very seriously, and when we use sodium hydroxide and soda ash for reduction cleaning, the surface of the polyester is floating. Basically, it can be cleaned, but the stain on the spandex is not clean, so more often our polyester + spandex products, the medium-dark washed six-fiber stain is basically around 2-3.