In the process of wearing clothes made of polyester fibers, due to the friction of external forces, the surface of the fabric will appear fuzzing and pilling. This situation is actually unavoidable on natural fiber fabrics. The above is also an urgent textile technical problem to be solved. This is the fundamental reason why polyester fabrics will pilling.
The reason why polyester fabric is easy to pilling is closely related to its fiber properties, mainly due to the relatively small cohesive force between the fibers, high fiber strength, and particularly large elongation, especially bending resistance and torsion resistance. It has good abrasion resistance, so the fiber often slips out of the fabric surface. Once a small ball is formed on the surface, it is not easy to fall off quickly. In the actual wearing and washing process, the fibers continue to withstand the friction of external forces, so that the fibers on the surface of the fabric are constantly exposed to the fabric, and there are many unpleasant hairs on the surface of the fabric. This is fluffing. If these hairs continue to be used If it can't fall in time, it gets entangled with each other and is kneaded into many small spherical particles, which is usually called pilling. In this way, we have answered the question of whether polyester fabrics will pilling.
Let's talk about how to prevent pilling of polyester fabrics.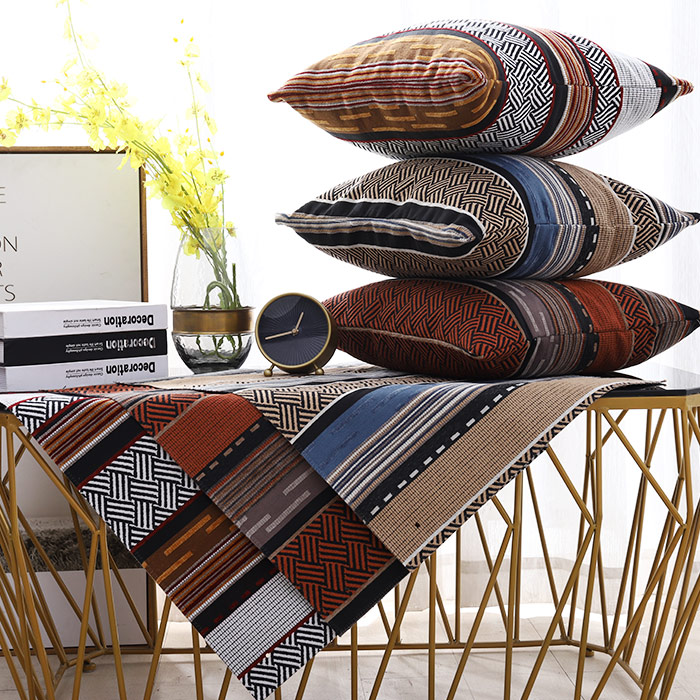 First, when blending, try to choose fiber types that are not easy to pilling during the production of yarns and fabrics, so that pilling of the fabric can be effectively prevented.
Second, when performing pre-treatment and dyeing in the jet dyeing machine, add lubricant to prevent friction and reduce the probability of fabric pilling.
Third, for polyester and polyester and cellulose fiber blended fabrics, a partial alkali reduction operation is performed on the polyester component, which can appropriately reduce the strength of the polyester fiber, and even if small balls are formed on the surface of the fabric, the balls can be easily removed .
Advantages:
1. Polyester has a smooth surface, tightly arranged internal molecules, and lack of hydrophilic structure between the molecules, so the moisture regain is small and the moisture absorption performance is poor.
2. Good wear resistance. The abrasion resistance is second only to nylon, which is the best in abrasion resistance, and is better than other natural fibers and synthetic fibers.
3. Good light resistance. Lightfastness is second only to acrylic fiber.
4. Corrosion resistance. It is resistant to bleaching agents, oxidants, hydrocarbons, ketones, petroleum products and inorganic acids. It is resistant to dilute alkali, not afraid of mildew, but hot alkali can make it decompose. 5. Poor dyeability.