Velvet upholstery fabric is a beautiful and versatile material for upholstery.
It is made from various fibers, including mohair, linen, cotton, and silk. However, most modern velvets are made from synthetic materials, such as nylon, polyester, and viscose. Its softness and durability make it the perfect fabric for both casual and formal settings.
The best way to maintain your velvet furniture is to brush it with a soft brush once or twice a week. Be sure to brush in the direction of the nap to avoid any wrinkles. Do not rub your furniture with hard objects, as this will crush the fabric. If you're unsure about how to care for velvet upholstery, you can always consult an upholstery maintenance company for advice.
There are two basic types of velvet. One type is plain velvet, which is typically made of cotton and has little stretch. The other type is stretch velvet, which contains spandex in its weave. The latter is more flexible and comfortable, but does not have the sheen of silk or synthetic velvet. Finally, there is pile-on-pile velvet, which has varying length piles. You can choose pile-on-pile velvet as an alternative, especially if you're using a sofa or a chair that has many seats.
Velvet is generally a natural fiber, and should be cleaned according to manufacturer guidelines. For most velvet types, a retailer will provide you with a cleaning code. If the velvet is labeled with an "S" code, cleaning it with a solvent is advised. Water-based products should be avoided.
Velvet is an extremely rich fabric with a long history. It was first created by the Chinese about 4500 years ago and became a popular textile in Italy during the fourteenth and fifteenth centuries. At that time, velvet upholstery fabric was a luxury item only the affluent could afford. Today, however, velvet upholstery fabric is more affordable than it was in the past.
The quality of velvet depends on two factors: the density of the backing fabric and the amount of pile in the fabric. Pile, or the number of fibers that are sticking out from the backing fabric, gives velvet its characteristic plush surface. In addition, the color of the velvet fabric changes when touched. This change makes tufted velvet furniture very visually appealing.
Velvet is usually made from natural fibers, synthetic materials, or a combination of these. The most expensive velvet is silk velvet. It has a unique look, is lustrous, and is very comfortable to touch. However, it varies in thickness and is more susceptible to stains.
Velvet is versatile and can be used in any room in your home. Its rich color and tactile quality make velvet furniture a timeless choice. It can also be used to make a banquette in your kitchen. For an even more dramatic effect, you can make it of a rich tone and scatter cushions on top.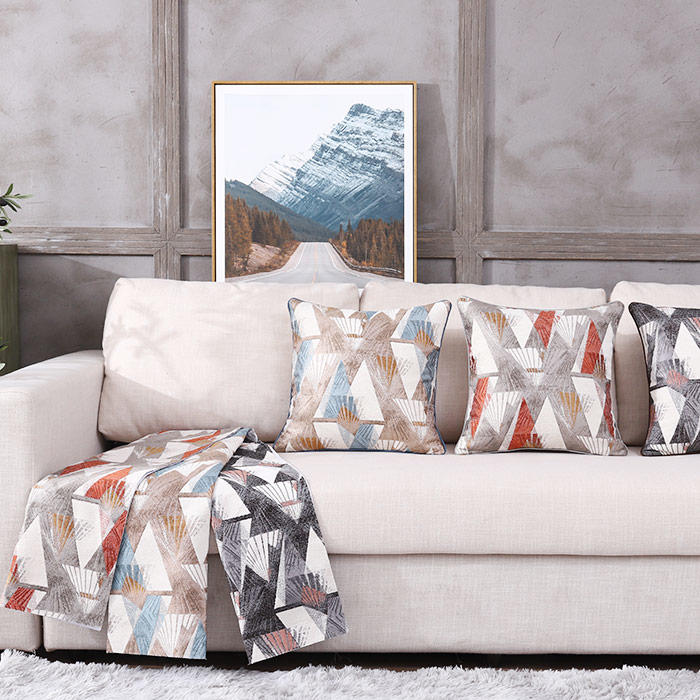 | | |
| --- | --- |
| Item Name | NO.0346 |
| Composition | 100% Polyester |
| Weight | 280GSM |
| Width | 145cm |
| MOQ | 800M/Color |
| Delivery time | 20-30 days after received deposit |
| Packing  | Standard packing / Customized package |
| Payment | L/C,T/T,D/P |
| Market | Middle-East , South America , North America , Europe and so on. |